The Less Expensive Bodyshop Alternative
The Benefits of Choosing Shine:
We come to you, so you don't need to lose your vehicle to a Bodyshop for multiple days
All repairs are carried out within one day
All technicians follow strict standards set by the BSI
All products used are manufacturer-approved so won't invalidate the paint warranty
All technicians are fully qualified with many years of experience in the mobile repair sector
We are a nationwide mobile repair service carrying out over 66,000 repairs per year
We have nationwide coverage
All repairs carry a lifetime guarantee
If you want a repair carried out that won't break the bank and is convenient to fit around your life, send us photos on the link below and we will provide you with a quote within 48 working hours.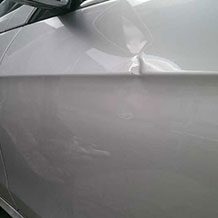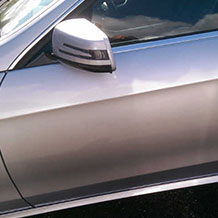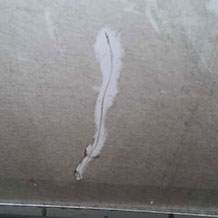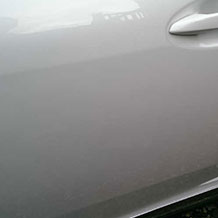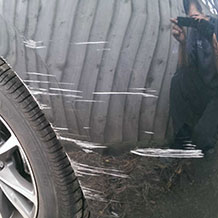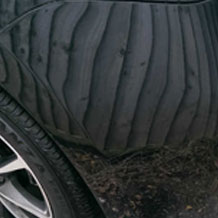 Send Photos
Send in photos and a member of the quotation team will assess images and provide a quotation.
Pick a Date and Time
Confirm with the team that you want to go ahead with the repairs and we will contact you with a suitable date and time.
Get Your Car Repaired
Our technician arrives, assess the damage and confirms the colour. If all is ok, the repair is carried out and your vehicle is ready to drive as soon as we leave.
Want To Know More?
Here are some of our most commonly asked questions.
What if it's raining on the day of my booking?
nimda
2021-07-05T14:22:53+00:00
No problem, all Shine! Vehicles are fully equipped with a 2-metre by 3-metre marquee to fully enclose the vehicle.
Do I need to give access to power or water?
nimda
2021-07-05T14:21:05+00:00
This is not essential as all Shine! Vehicles are fully equipped with everything needed to carry out the repair.
Do I need to tell you the colour of my car?
nimda
2021-07-05T14:19:50+00:00
No. All technicians carry a paint scheme on their vans, similar to one that you would see in a bodyshop. With a piece of software, we get your colour code directly from your vehicle, enter it onto the software which provides us with a formula. This then allows us to mix the paint on site.
How long will the repair take?
nimda
2021-07-05T14:17:12+00:00
Repairs can vary in length of time. We advise making sure that you allow us to have your vehicle for at least 4 hours to ensure the technician will have enough time to carry out the work.
Where can my vehicle be repaired?
nimda
2021-07-07T08:34:39+00:00
We can come to almost all locations to carry out your repairs, be it your home or work address. One of the only things that we require is the space for us to carry out the repair. We need to be able to work in a safe working environment where our technician can work around your vehicle and erect a 2-metre by 3-metre marquee.
Is the repair guaranteed?
nimda
2021-07-05T14:19:12+00:00
Yes, all Shine! repair work comes complete with a Lifetime Guarantee.